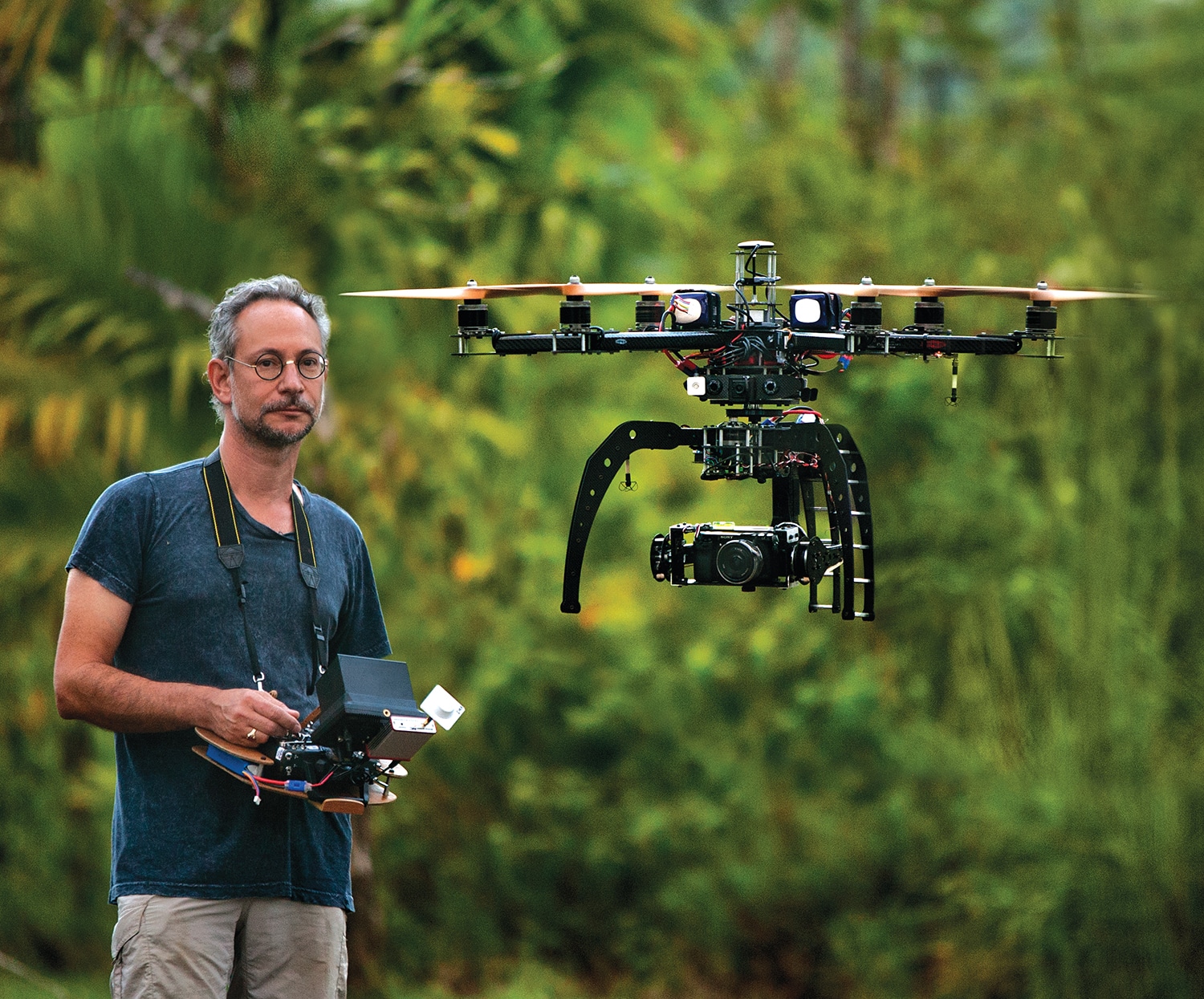 John flying his HC800 UAV for a shoot in Costa Rica for nature reserve Cinco Cebas
John Sciarrino
John has owned and operated Giovanni Photography since 1984 after graduating from New York Institute of Technology in 1983 with a Bachelor of Fine arts degree. John's photography has earned him hundreds of awards from The Southwest Florida Professional Photographers Association and The Florida Professional Photographers Association, including "Photographer of the Year" on five separate occasions. He is published annually in over 700 pages of editorial articles, advertisements, and magazine covers in local publications like Home & Design, Gulfshore Life, and Naples Illustrated.
John expanded the studio's services in 1998 to include aerial photography using Blimp Cam, a system that allows photos to be taken remotely from a helium filled blimp as high as 400 feet. The Blimp Cam aerial photography system was state-of-the-art technology at the time.
Always staying on the forefront of new technology, John started researching and developing UAS (Unmanned Aerial Systems) in 2013.  In 2014 he retired the Blimp Cam system and devoted all of his aerial photography development to UAS.
John has built four UAVs ranging in size from 550 mm to 1100 mm with advanced photo and video capabilities.
In 2016 he was granted the FAA regulation called  '333 Exemption' that would legally allow the use of his use drones for commercial purposes.  That allocation makes him one of the first in the area to be granted this important qualification in Southwest Florida.  The regulation requires that a licensed pilot be present at any UAS operations and Giovanni Photography partnered with pilot Ron Galbraith in April of 2016.  Together they make a team highly qualified to provide aerial video and photography in the Southwest Florida area.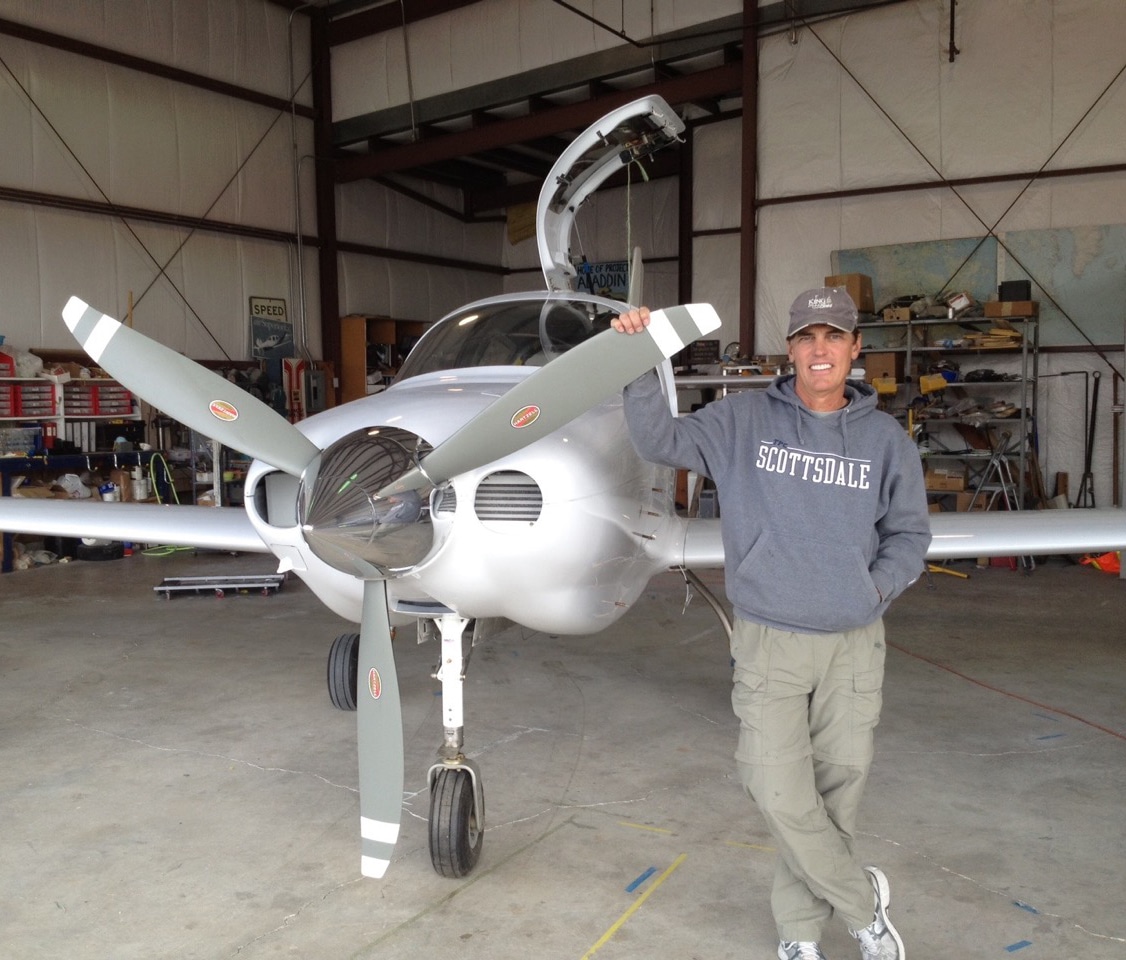 Ron standing next to an experimental Lancair IVP he helped build for a client in Boston
Ron Galbraith
Ron has been involved in aviation for most of his life.  He has been a pilot since 1974, accumulating over 8000 hours flying everything from Cubs to Jets.
He started his career at Cessna Aircraft Corp in Wichita, KS Citation flight test program, then moved to Seattle, WA where he worked on the B767, then B757 flight test program.  His next career move was to become an Air Traffic Controller, which he did for 24 years, working at Salt Lake City, and Denver ARTCC.  After retiring from ATC, he moved to Washington DC where he worked at the FAA HQ ATC procedures division, and served as ATC representative on NexGen, and UAS (Unmanned Aircraft Systems) programs.  He still does consulting for several other FAA ATC contract programs, and UAS programs.
Ron holds the following licenses and ratings:  Airline Transport Pilot (ATP) in Airplane Single and Multiengine aircraft, Flight Instructor (CFI) (gold seal) in airplane Single and Multiengine, Instrument airplane and is one of the first licensed Unmanned aircraft or UAS pilots.   He also holds an Aircraft Mechanic license with Airframe and Powerplant (A&P) ratings with Inspection Authorization (IA).  In addition, Ron was one of the first 10 people worldwide to hold both a Master CFI and Master Ground Instructor Certification.
Ron has been very active in sUAS operation since 2010, building several "drones" and owning and operating many different UAS aircraft.  Ron has over 100 hours of piloting "drone" aircraft.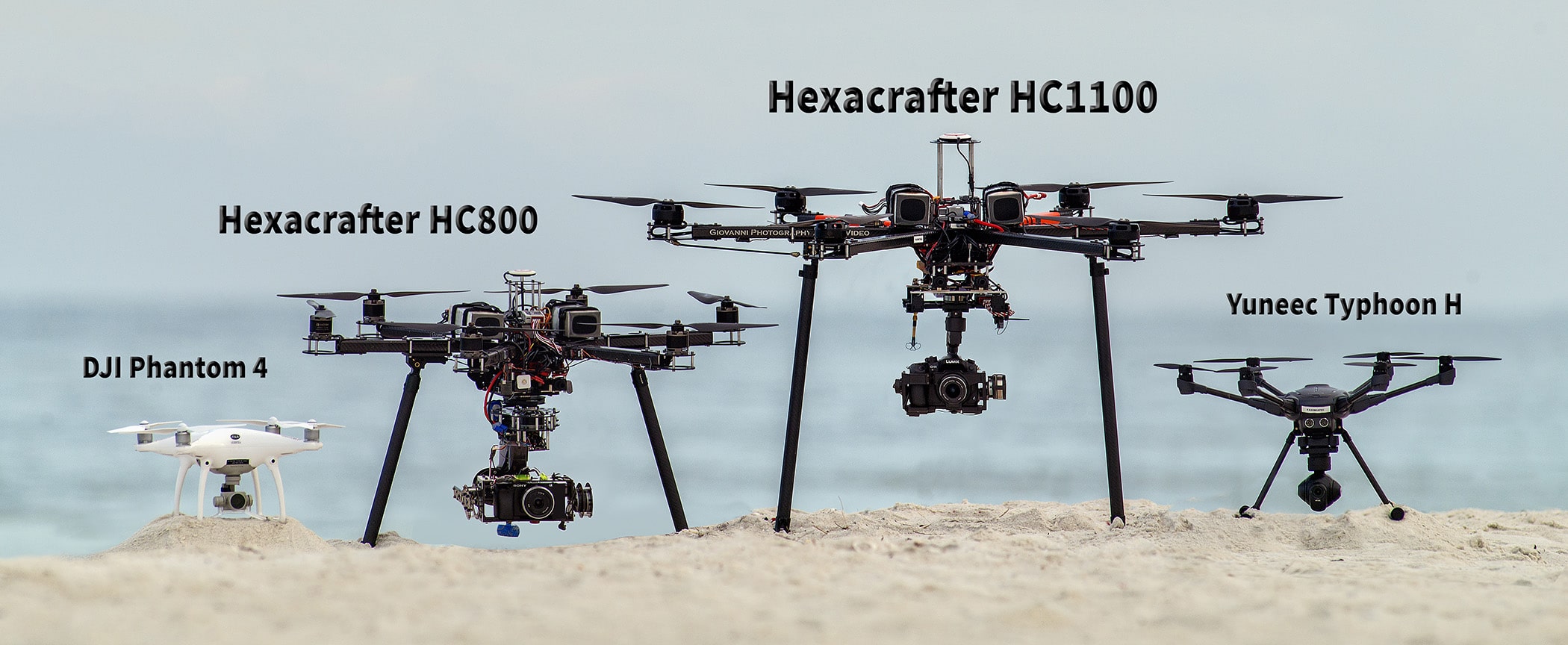 717 SOUTHWEST 2ND STREET • ONTARIO, OREGON 97914
© Giovanni Photography. All Rights Reserved